Join Us!
Sunday School – 9:30 am
Worship Service – 10:30 am
Food Pantry
1st & 3rd Tuesdays of each Month
Where: Church basement
Hours: 5:00 pm – 6:00 pm (NEW TIMES)
Who: Anyone in need
Please contact Mert @ 217-218-8914 for more information
Who We Are….
Hindsboro Christian Church (HCC) is a warm and inviting place to come to hear and learn about Jesus, meet new friends and become part of our fellowship experience. We truly try to show the community our motto "Real Love/Real Hope" to everyone that attends or visits our church.  Services are for all ages, or you may let your children attend one of our age-appropriate groups while the main Services are going on.  Please join us.
Service Times
Sunday Morning Bible Studies – 9:30 am
Sunday morning Services – 10:30 am
2022 VB Sign-Ups
Our 2022 Summer VBS Program "Making Waves" will take place at HCC starting on June 20th to June 24th from 9:00 am – 11:30 am.  This is for kids in Kindergarten thru 6th grade and the is NO cost to attend.  You can CLICK HERE for on-line registration.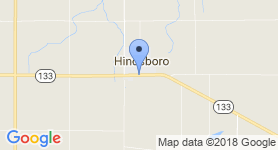 Hindsboro Christian Church
104 Illinois Street
Hindsboro, Illinois 61930
t. 217-346-2268